Little Women, Big Data
Warning: spoilers ahead
In honor of the release of Greta Gerwig's excellent adaptation of Little Women, I thought it would be fun to pull down the text of the original novel and do a little bit of analysis. First, I charted how often each of the five main character's names is mentioned throughout the novel (I averaged over every six chapters to make the graph a little less noisy).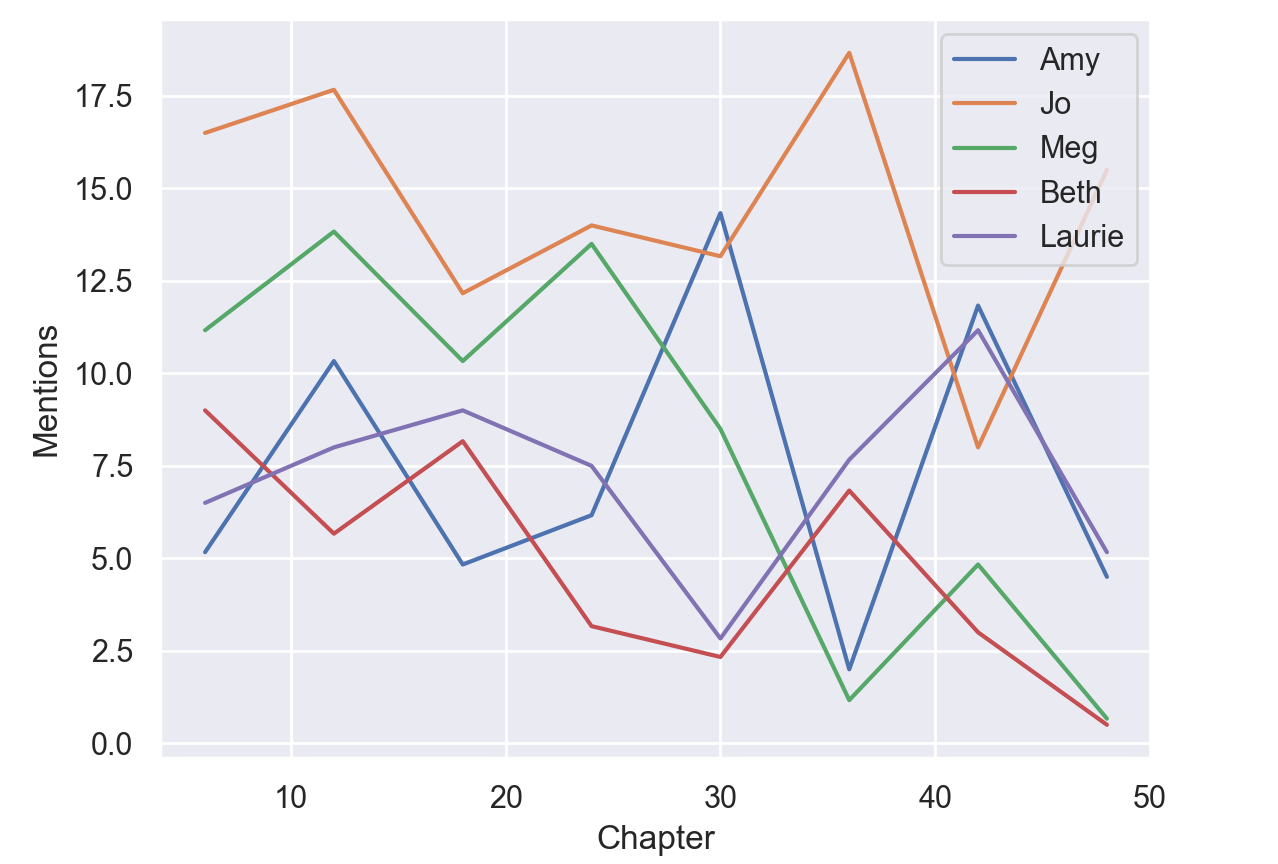 A couple points of interest:
Meg is more prominent than Amy in the first half of the book, at which point their importance flips. In the second half of the book Jo and Amy get the lion's share of the character development while Meg and Beth are mostly static characters.

Toward the end of the novel Amy and Laurie's lines join up as they appear in a common storyline in Paris. It's pretty cute.

Though all five characters get their own arcs, Jo gets the most mentions in almost every six chapter block. Poor Beth gets the least.
Part of what Gerwig's adaptation does so cleverly is weave together the first and second halves of the book — we first see the main characters as adults, and then flash back to formative episodes from earlier in the chronology. The book was originally published as two volumes consecutively in 1868 and 1869 and the two halves don't feel entirely congruous when placed back to back.
To get a feel for how the two halves differ in theme, I pulled out nouns that were most likely to appear in one half or the other (excluding those appearing less than 25 times to filter out words associated with a minor subplot). The numbers on the right show what proportion of the time that word showed up in part one or part two.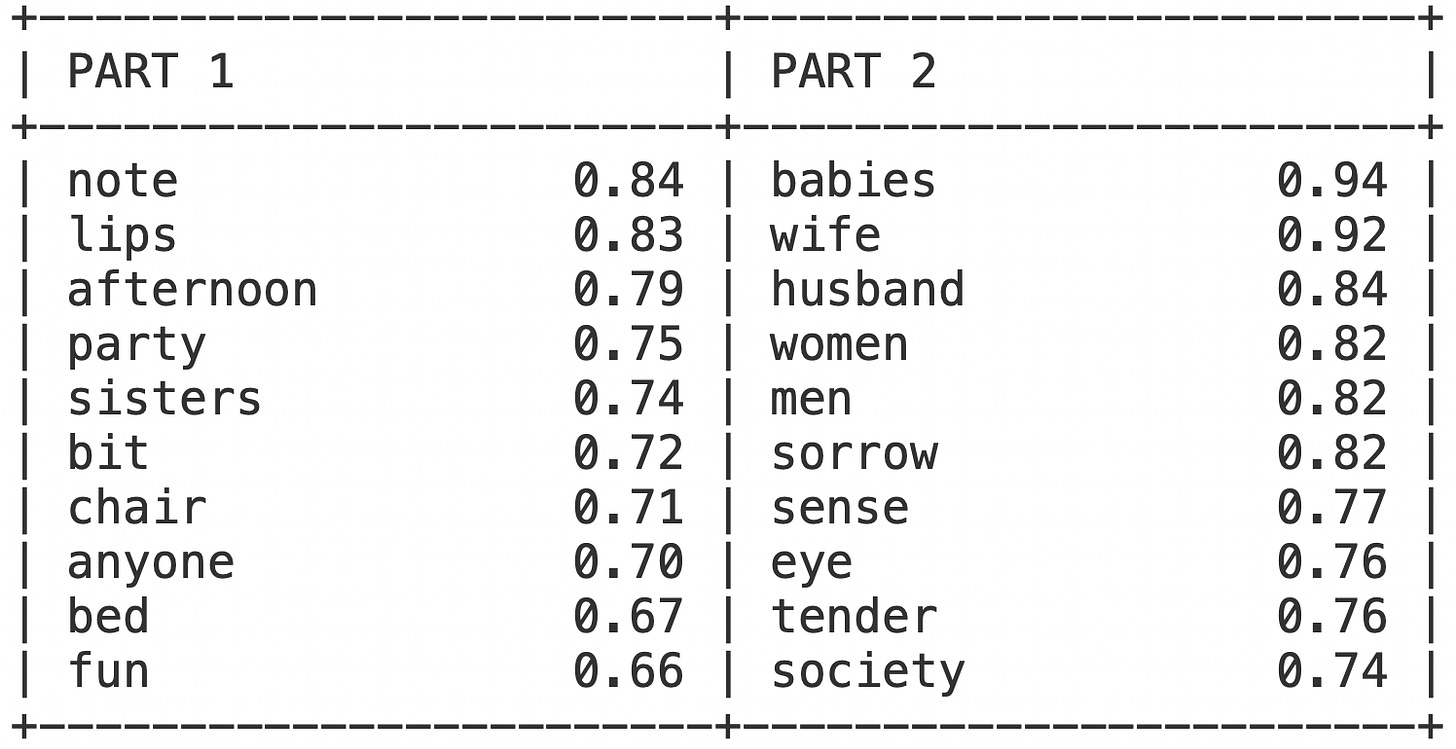 There are a few head scratchers here (what happened to the chairs and lips?) but there are also clearly discernible themes. Part one deals with childhood, play, and the wonderful raucous world of the March household. In part two the characters stray farther from home and enter the world of love, marriage and babies. The focus on marriage in the second volume came in part as a result of pressure from readers and Alcott's publisher after the first book was published. In a letter to a friend, Alcott wrote:
"Jo should have remained a literary spinster but so many enthusiastic young ladies wrote to me clamorously demanding that she should marry Laurie, or somebody, that I didn't dare refuse & out of perversity went & made a funny match for her."
Unlike Jo, Alcott herself never married. In addition to the wildly popular Little Women, she published more than 30 books, including novels and short story and poetry collections.