But How Bad Does it Feel?
Intensity vs. sensation
I came across the chart below for the first time last year in a data visualization course.  Published by psychophysicist Stanley Stevens in the 40's, it shows the relationship between a stimulus and our perception of it for a variety of stimuli: taste, brightness, volume etc.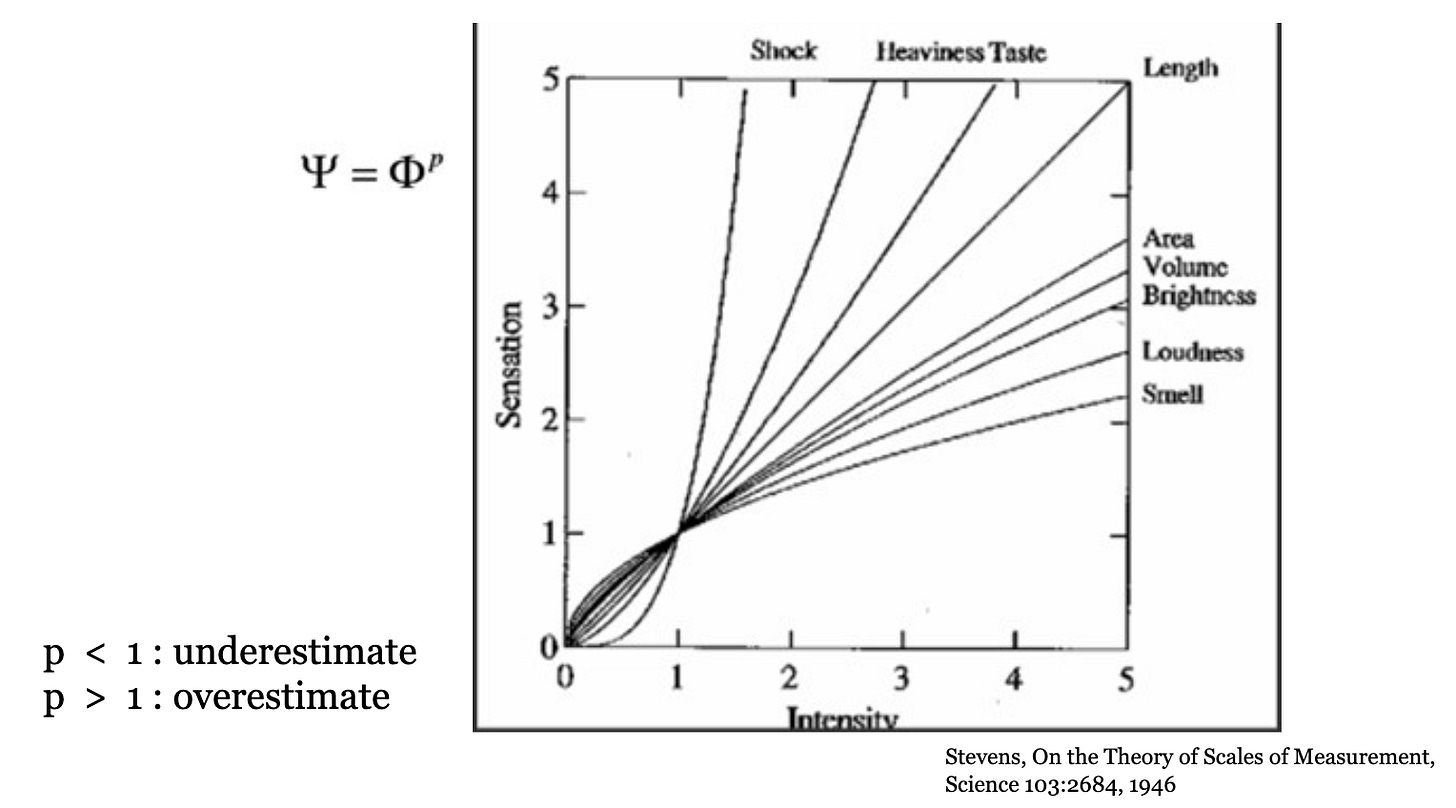 The chart tells us that if one line is three times longer than another, we can pretty accurately estimate the difference.  But if the area of one circle is three times larger than that of another square, we might underestimate the difference because it seems less pronounced.  And unsurprisingly, an electric shock that's a little bit worse than a previous shock feels way, way worse.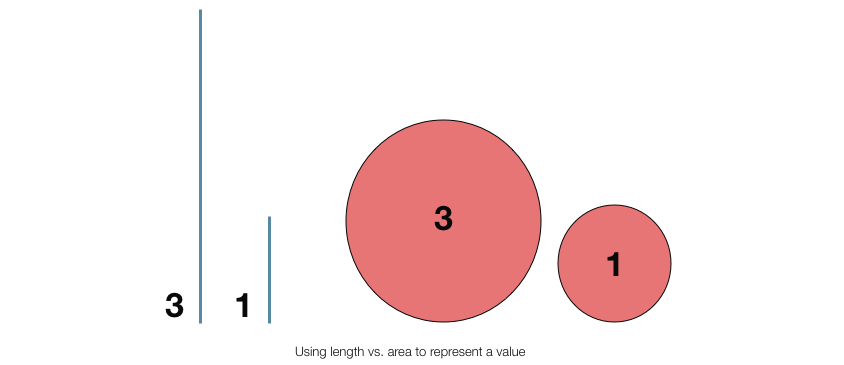 Awareness of these rules helps keep data visualization designers honest.  If the designer just wants to show that one quantity is much bigger than the other, showing two circles with corresponding areas is a reasonable solution.  But if it's important for users to be able to determine the precise ratio between data points the best option might be your trusty bar chart, which uses length as a visual channel.  Using another channel (like area, angle or color) could make a disparity between data points seem milder or more severe than it really is.
I like the idea of thinking seriously and quantitatively about bad things feel vs. how bad they really are.  For instance, having to pay your taxes in bulk hurts much worse than having taxes withheld from your paycheck even though the end result is the same.  Oddly enough, getting a check from the IRS fills me with the childlike glee of finding $5 on the sidewalk even though the money was mine to begin with.
In an ideal world there would be a chart like Stevens' to guide policymakers on various proposals, showing how much a proposal would cost against how costly it would feel to constituents.  The green fuel tax that took the Yellow Vests to the streets clearly felt really, really bad in combination with the high cost of living in France and Macron's business friendly tax and labor reforms.  Applying some kind of economic penalty to emitting carbon still seems like one of the best and most realistic solutions to climate change for capitalist nations. But how might that be accomplished in a way that feels the least bad for the fewest people? 
I don't have the answers, but I think it's a useful way to frame the question.